News
Invitation to Aicon Booth #C07 in Cancun.
2017-06-06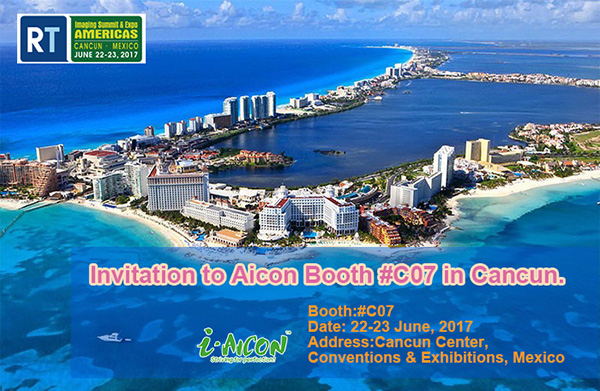 Exciting news! Aicon will attend RT IMAGING SUMMIT & EXPO-AMERICAS during 22-23 June,2017.
We will bring resource of our professional products and services there,As we know that you need is the
best solutions to enlarge your business range.
Now we sincerely invite you to talk and combine together to make miracles for future.
---
Zhuhai Aicon Image Co., Ltd.
ADD:Room 516 Block A, Leaguer Building,Tsinghua Science Park, NO.101 College Rd. Tang jia
wan,zhuhai China
Tel:86-756-3369100 3369200
Fax:86-756-3369300
E-mail:promotion@iaicon.com
Website:http://www.iaicon.com
Follow us on:
You are Welcome scaning our QR Code