Kind Reminder Of Firmware Upgrade For Inkjet Cartridge——90X/95X/97X Series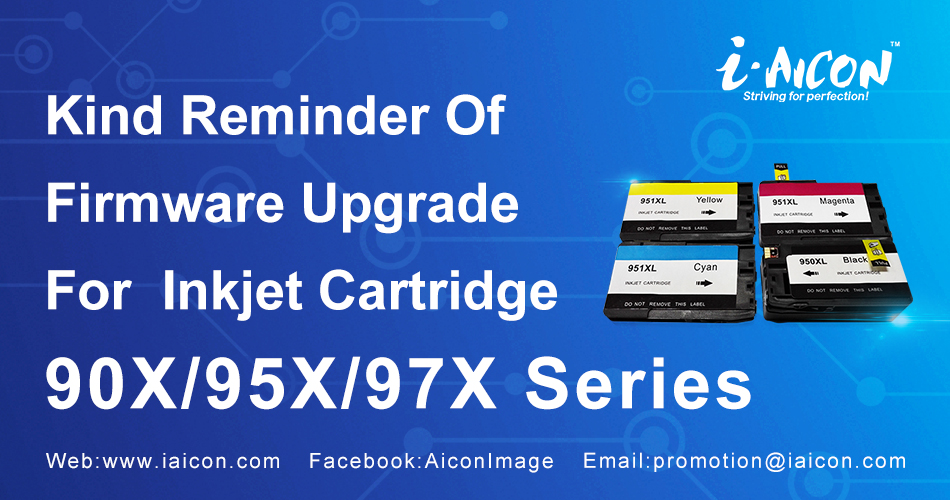 It's reported that HP has upgraded its firmware for Pagewide pro 452dw in March. Some areas released the upgrade in May. If you are using third-party consumables, please make sure your chip is the latest model. The latest model of chips from Apex is V9.
For products with old chips, it is suggested to clear out the inventory as soon as possible.
If you received customer feedback on chip issues, you could send it back to your supplier for help. Of course, you would better remind your customer not to upgrade the firmware, or you can replace the old chip manually.
---
Zhuhai Aicon Image Co., Ltd.
ADD:Room 701 Block A, Leaguer Building,Tsinghua Science Park, NO.101 College
Rd. Tang jia wan,Zhuhai China
Tel:+86-756-3369100 3369200
Fax:+86-756-3369300
E-mail:promotion@iaicon.com
Website:http://www.iaicon.com
Follow us on: