"Extra High Yield" Version Cartridge--Print More, Save More
iAICON recommends "Extra High Yield" Version Cartridges--TN420/450 and TN660/TN2325/TN2380.
There are no problems to print ANOTHER 2,600 pages, with a simple operation.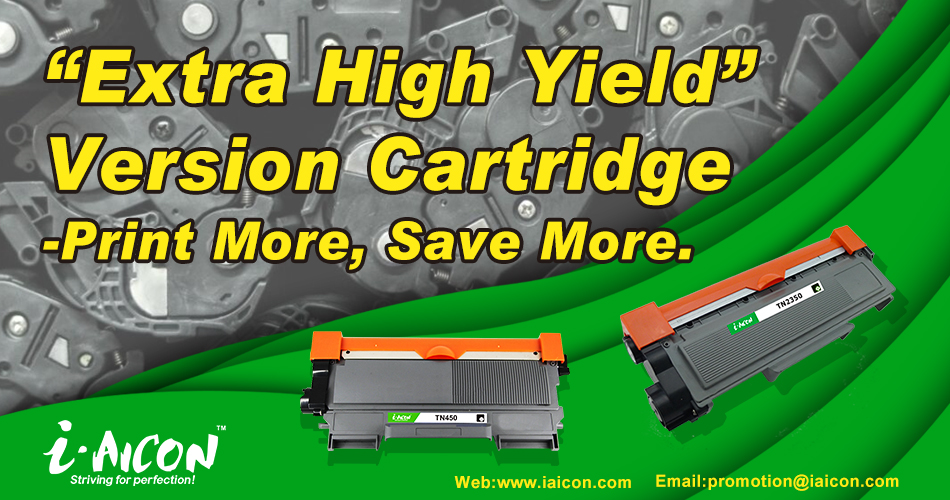 TN420/450 and TN660/TN2325 Cartridges are sold in a standard yield (2.6k pages) and Extra
High Yield(5.2k pages). The extra high yield cartridge size is the featured product of the compatible
supplies industry.

The advantages of extra high yield cartridge:
1. 100% page yield more;
2. Greener: Reduce the use of plastic parts;
3. Automatic reset: Just remove the drum and toner cartridge from the printer and install it again.

At present, the extra high yield cartridge models are TN420/450 and TN660/TN2325/TN2380.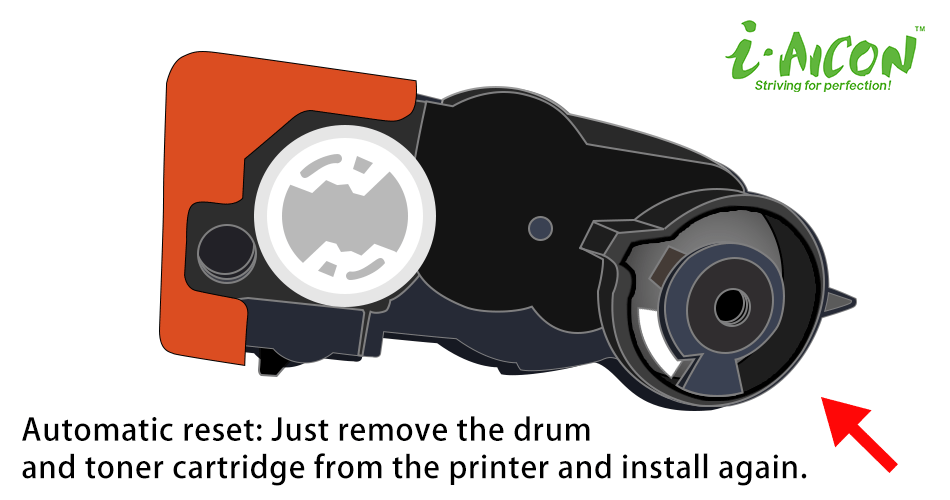 Brother Compatible models: TN420/450 and TN660/TN2325/TN2380.

Printed pages:
Standard version: 2600 pages
Extra high yield version: 5200 pages (A4 paper 5% coverage).
And the standard yield cartridge can continuously add powder for about 2-3 cycles.
(Attention: You have to add powder before the toner runs out to avoid the developer roller from
wearing down.)

The performance of AICON cartridge is stable. Never be afraid of black bars.
The gears have passed multi-test, the factory effect is stable and the print files are clear.
If there are any questions, please fell free to contact us.
Email Address: promotion@iaicon.com
---
Zhuhai Aicon Image Co., Ltd.
ADD:Room 701 Block A, Leaguer Building,Tsinghua Science Park, NO.101 College
Rd. Tang jia wan,Zhuhai China
Tel:+86-756-3369100 3369200
Fax:+86-756-3369300
E-mail:promotion@iaicon.com
Website:http://www.iaicon.com
Follow us on: